The Saigonese are used to enjoying life next to the Saigon River and can't imagine the city's landscape without it in the foreground. Flowing southeast from Cambodia, our crew will join the stream in the Tây Ninh province in Vietnam close to the Khmer border.
Short Summary
SAIGON RIVER
Saigon river waters are born in Cambodia and our crew will join the stream on the territory of Viet Nam in Tây Ninh province close to Khmer border.
Our international crew (director, photographer/cameraman, producer, and sound designer) will be traveling down, zigzagging across its streams, to uncover its hidden gems to showcase its rich and diverse wildlife and collect stories of those whose entire livelihoods are dependent upon its waters.
We will join crews with a fishermen boat and live the river life in their shoes throughout one exciting week.
What We Need & What You Get
Crew salaries, equipment rental, food, lodging, flights, rental van and gas,Rent and 3 weeks of editing material that we gather and Composer.
This documentary will give you a very close vision in terms of sound image quality and storytelling about Saigon River and all around never seen.
Why do we need your help?
We can make "Saigon Documentary 30000 USD. But we are not asking you for that much.
The director will contribute to the final budget. 15.000USD
As you can see, your contribution is essential, since it will be invested in the production directly. We offer some interesting rewards for contributors. Have a look in the Perks section.
Don't worry if you like the project but you cannot contribute financially. You still will be very helpful if you share this page on your social media accounts.
The Impact
We strive for top quality of visual narration, story interpretation and sound recording excellence.
Team behind the project
Director: GOYO GOMEZ (Spain)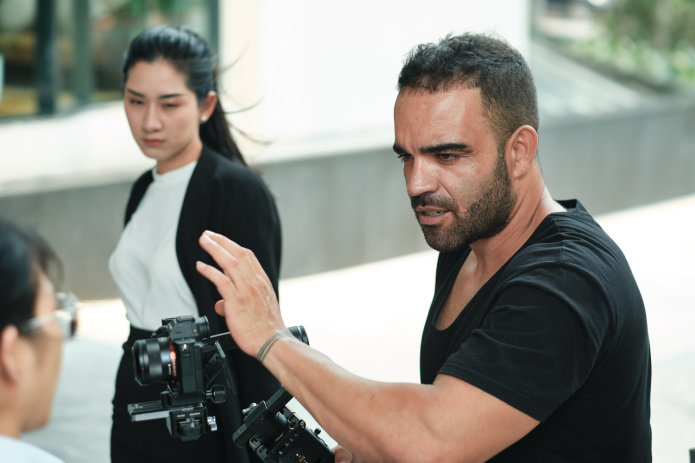 Seasoned filmmaker with international experience with wide range of filmmaking products – from TVC to fashion advertorials, from music videos to National Geographic documentaries. Goyo has moved to Asia 7 years ago, orchestrating film production in Japan, Indonesia, Thailand, China and Vietnam.
Sound Composer: SETH TSUI (Hong Kong)
One of few talented composers that can actually play numerous instruments, including đàn bầu (Vietnamese monochord) and đàn nhị (Vietnamese violin) that he learnt during his continuing work with major Vietnamese motion pictures.
Risks & Challenges
The only risk you run is to stay hooked to the screen without being able to move watching the documentary.
When will you watch the film?
Pre-Production Stage 03/2018 – 05/2019
Shooting 07/2019
Post Production Stage 08/2019 – 09/2019
Final Version in Screening Format 12/2019