15 Movies That Everyone Thought Were Doomed, But They Weren't
The history of Hollywood is littered with examples of epic, ambitious productions that failed (Heaven's Gate, Dune), as well as troubled shoots that were considered doomed then miraculously delivered terrific results (Apocalypse Now, Back to the Future), proving just how fickle the nature of success truly is.
Though there are countless productions that seemed troubled from an early stage and never recovered – The Hobbit trilogy, The Lone Ranger and 2015's Fantastic Four reboot to name a few – far more intriguing are those seemingly doomed-to-fail movies that somehow turned out surprisingly solid.
These 15 movies, each of them beset by significant production issues alongside a wave of negativity online, were nevertheless able to thumb their noses at all the haters with the critical and/or commercial success that followed.
It's easy to see why people were so down on these movies ahead of release, but they're proof perfect that rumors of a rocky production shouldn't always sour you on an upcoming release…
15. Ant-Man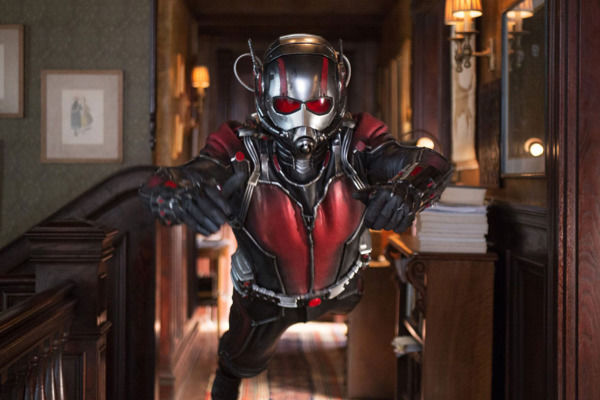 The only reason an Ant-Man movie even exists today is because of Edgar Wright's tireless efforts to keep presenting it to Marvel from the mid-2000s onwards.
Wright was officially confirmed to direct the movie in late 2012, but shortly before shooting was to start in mid-2014, Wright quit the project amid the ever-popular "creative differences" excuse (taking his cinematographer, composer and several actors with him).
As word emerged that Wright left due to his inability to work freely within Marvel's remit, fans became increasingly anxious about the state of the movie, reaching an apex when Wright was replaced with journeyman filmmaker Peyton Reed (The Break-Up, Yes Man).
Expectations were middling leading up to release – and a pretty mediocre set of trailers didn't help – but as it turned out, Ant-Man opened to strong reviews and cleared more than $500 million at the box office.
While we'll never know quite how brilliant Wright's version could've been, and some fans will remain salty about that forever more, it was not at all the disaster that so many were anticipating.
14. Rogue One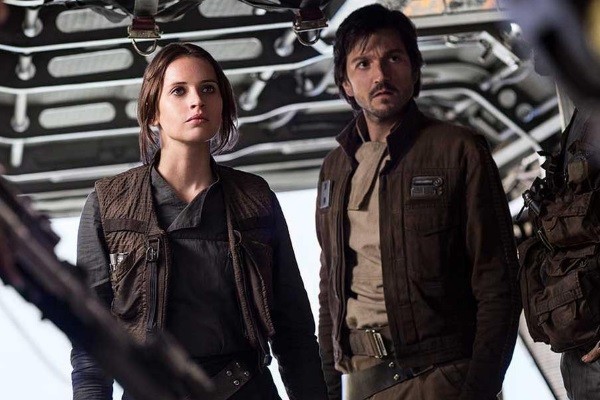 The first entry into the Star Wars Anthology spin-off franchise started to worry fans when it was announced that extensive reshoots would be taking place many months after principal photography wrapped.
Rumours suggested Lucasfilm executives weren't happy with director Gareth Edwards' first pass at the movie, and had hired Tony Gilroy at tremendous expense to reshoot up to 40% of the film, even winning a screenwriter credit for his contributions.
Gilroy would later comment that the production was in "terrible, terrible trouble" when he came aboard, and as the movie's release neared, fans became increasingly anxious that the prequel would be a messy dud.
While Rogue One sure isn't perfect, it nevertheless released to persuasively positive reviews and grossed more than $1 billion worldwide. Though the reshoots bloated the budget out to $265 million, it was clearly a worthwhile investment for the end result.
13. Mad Max: Fury Road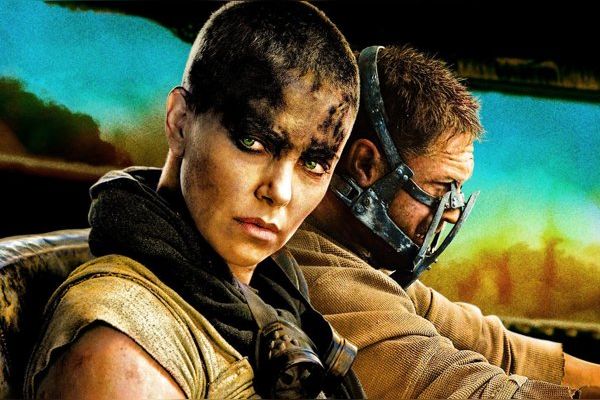 George Miller's fourth entry into the Mad Max franchise began shooting almost three years before its May 2015 release, and its journey to the big screen was not an easy one.
Even before shooting began, the production had to be moved from Australia to Namibia due to unexpected rainfall causing flowers to grow in the desert. This required all of the movie's vehicles to be shipped to Namibia at great expense.
The shoot itself saw the cast battling against not only the intense heat of Namibia but also Tom Hardy's reportedly erratic behaviour, which saw him frequently clashing with Miller and co-star Charlize Theron.
In addition, Warner Bros. sent an executive to the set to keep production on track while rumours swirled that the film was both over-budget and behind schedule, and the Namibian Film Commission also visited the set to address reports that the shoot had damaged the local environment.
Almost a year after production wrapped, the cast returned for three weeks of reshoots, with conflicting reports suggesting it was either due to Warner Bros. loving the first cut of the movie, or because Miller never actually got to finish the shoot the first time around.
Fans were wringing their hands waiting for the movie to finally hit screens, and when it did, it was clear Miller had delivered one of the greatest action films of all time.
Near-universally acclaimed and winning six of the ten Oscars it was nominated for (nominations including Best Picture and Best Director), Fury Road is a textbook case of incredible triumph over insane adversity.
12. World War Z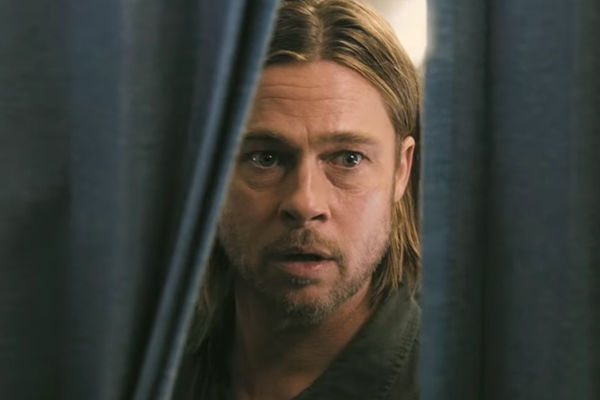 World War Z is one of the most infamously troubled big-budget productions of recent times, with director Marc Forster clashing with original screenwriter J. Michael Straczynski to the extent that he was eventually replaced with Michael Carnahan.
Even mere weeks before shooting was set to start, Forster hadn't settled on the design of the zombies, and things only got worse from there.
When shooting started, the movie had to contend with a fast-bloating budget due to having two film crews working simultaneously and unexpected delays in filming, while Forster would routinely argue with both star Brad Pitt and other crew members.
By the time the movie's third act was being shot in Hungary, Paramount started to panic and reduced the remaining budget, causing many planned scenes to be abandoned, while a Hungarian anti-terror squad raided the set after the production accidentally obtained real firearms.
In mid-2012, seven weeks of reshoots took place in Hungary without original cinematographer Robert Richardson (who had an awful time on the original shoot), reportedly constituting approximately one-third of the entire movie. Forster and Pitt apparently didn't speak during reshoots, and would only communicate through a third party.
Lost's Damon Lindelof and Drew Goddard were meanwhile brought in to heavily rewrite the third act, with the original planned climax being scrapped entirely and a more generic, less-political finale instead being conceived.
Expectations were through the floor when the movie hit cinemas, having been delayed six months from its original December 2012 date, and though few would call it a great movie, it's nevertheless pretty decent as far as PG-13 zombie movies go.
Critics gave it broadly positive notices and the film shocked most analysts by grossing $540 million worldwide, vindicating the exorbitant $190 million that was ultimately spent on getting it right.
11. Dredd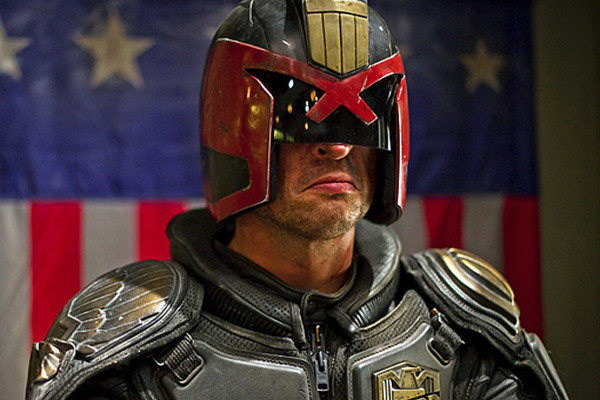 Though Dredd's $45 million budget might seem like child's play compared to some of these tentpole productions, that didn't stop the shoot becoming a problematic tug-of-war between director Pete Travis and writer Alex Garland.
Garland was reportedly present on set far more than is usual for a writer, with star Karl Urban more often turning to him for advice than Travis. In post-production, Travis was reportedly locked out of the editing room after disagreements with producers over his work, and Garland instead took over editing the film.
Though Travis and Garland released a statement deeming their work an "unorthodox collaboration", Urban recently went on record to say that Dredd was effectively Garland's directorial debut.
The scuttlebutt surrounding the movie's release made it hard to be optimistic, so what a surprise it was when the film released to strong acclaim, even if it nevertheless tanked at the box office (yet apparently sold well on home video).
10. It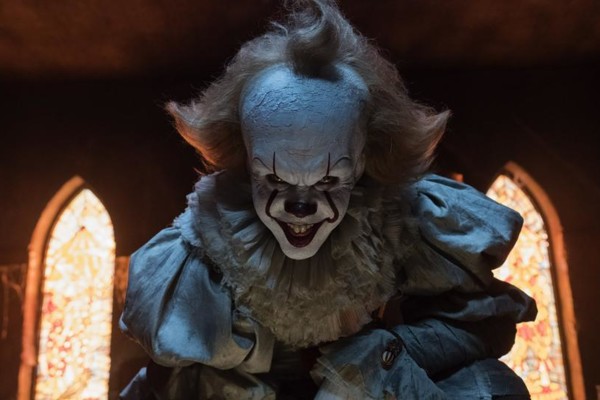 By most reports shooting on last year's It adaptation actually went incredibly smoothly, but given the arduous process of actually getting the film before cameras, it wasn't easy to believe it'd actually turn out worthwhile.
True Detective's Cary Fukunaga was hired to write and direct a two-part adaptation back in 2012, and though fans were high on Fukunaga's desire to tell a gritty, unconventional horror movie, Warner Bros. eventually parted ways with him.
Fukunaga would later comment that the studio wanted a more typical, commercial horror film, though Fukunaga did nevertheless receive a screenwriter credit on the final movie, as his script was eventually rewritten by Gary Dauberman to be closer to Stephen King's novel.
With Mama's Andres Muschetti hired to direct the film, fan expetations weren't high, and it seemed likely that It would end up a generic horror flick at best. Word of the movie getting an R rating in early 2017 and a tantalising marketing campaign were encouraging, but few could've seen the movie's immense success coming.
It opened to effusively positive reviews, with some deeming it one of the best King adaptations ever, while the $35 million production grossed over $700 million worldwide, breaking numerous records and becoming the highest-grossing horror film ever.
Recently the adult cast has been announced for the sequel that will hit cinemas in September 2019. This time no one would say 'It: Chapter Two' is doomed.
9. Steve Jobs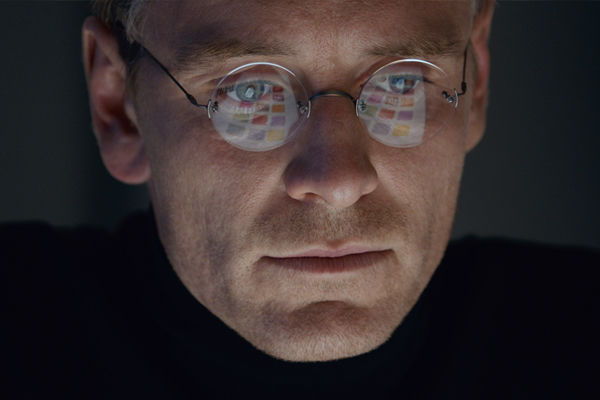 Writer Aaron Sorkin completed the script for the Steve Jobs biopic in early 2014, with David Fincher entering negotiations to direct.
However, Fincher left the project amid contract disputes, with Danny Boyle being hired as his replacement. Boyle quickly settled on Michael Fassbender to play Jobs, which was met with firm opposition by Sorkin, after which funding fell through and unflattering e-mails of producer Scott Rudin angrily discussing the production were leaked online.
That's to say nothing of Steve Jobs' widow, Laurene, reportedly contacting many actors courted for parts in the movie, urging them not to take the job for fear of tarnishing Jobs' legacy.
On top of this, the movie was set to premiere less than eight months after shooting started, prompting further expectations it'd be a bit of a rushed, uneven mess.
As it turned out, Steve Jobs scored high acclaim and received two Oscar nominations (for Fassbender and Kate Winslet's performances), even if it cratered at the box office.
8. Wonder Woman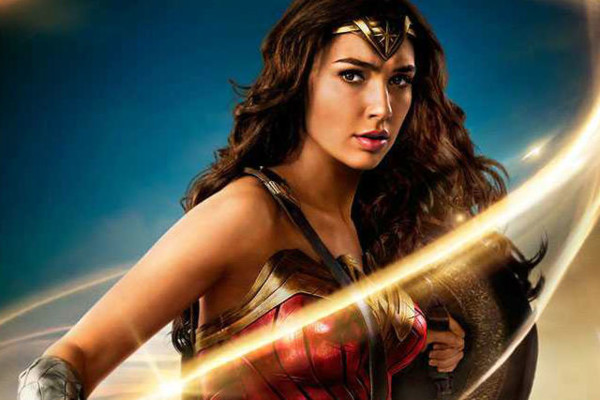 2016 was not a good year for the DC Extended Universe, with both Batman v Superman: Dawn of Justice and Suicide Squad falling far short of their immense hype, with executive meddling largely to blame.
In early August of that year, a report emerged that the next DCEU movie, Wonder Woman, was also in trouble, with a leaker deeming it a "total mess" in its current state.
It didn't help that reshoots took place several months later, with speculation ramping up that Warner Bros. was desperately attempting to salvage the movie ahead of its summer 2017 release.
To the surprise of just about everyone, Wonder Woman opened to not merely broadly positive reviews but effusive raves, scoring by far the strongest reviews of the DCEU to date. It even passed $800 milllion at the box office, very nearly topping Batman v Superman in the process.
With last year's Justice League being an absolute trainwreck of a production that ultimately turned in mediocre results critically and commercially, Warner Bros. is basically all-in on Wonder Woman now, with the sequel currently shooting for a November 2019 release.
7. The Man Who Killed Don Quixote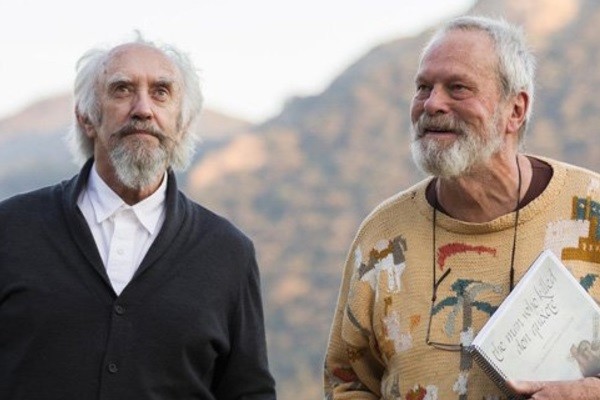 Terry Gilliam's The Man Who Killed Don Quixote might well be the most persistently troubled production in cinema history, and the mere fact Gilliam finally got it made is really triumph enough, regardless of the film's quality.
Gilliam has been trying to get the adaptation of Miguel de Cervantes' novel made since the late 1980s, with the movie first going into production in 1998, with Jean Rochefort and Johnny Depp starring.
Due to Rochefort's health problems, inclement weather destroying some of the sets and a litany of financial issues, production was cancelled shortly after shooting began (as depicted in the terrific 2002 documentary Lost in La Mancha).
This was just the first of many failed attempts to get Don Quixote before cameras over the last 20 years, with the likes of Michael Palin, Robert Duvall and John Hurt also signing on to play the title character, but Gilliam never being able to secure adequate funds.
Out of the blue, shooting finally began in early 2017 with Jonathan Pryce as Quixote and Adam Driver as his sidekick Toby Grisoni. While fans eagerly anticipated an act of God once again wiping out the "cursed" production, Gilliam was finally able to finishing shooting the movie 17 years after he started, but he sadly wasn't out of the woods yet.
Even with the film in the can, legal red tape over ownership of the movie threatened to cancel its recent premiere at the Cannes Film Festival. Only at the last minute did the courts rule in favour of Gilliam, and the premiere was given the go-ahead.
Though the movie has opened to mixed-positive reviews so far, that in of itself is a robust achievement given that Gilliam spent two decades battling against the sheer will of the universe itself, which seemingly didn't want this movie to exist.
Considering most of Gilliam's fans had resigned themselves to never seeing the movie, the fact it even exists and is halfway decent is a shocking victory.
6. The Interview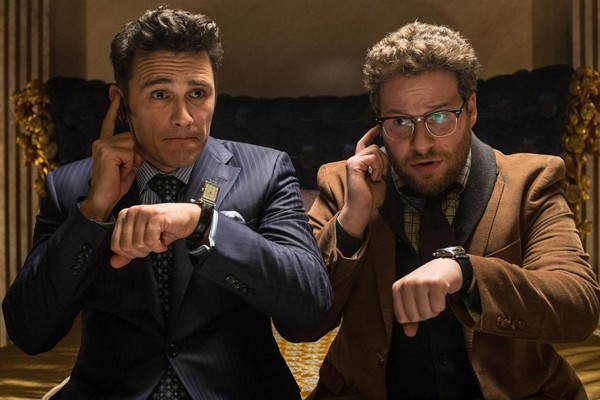 Roughly a month before the planned release of the Seth Rogen-James Franco comedy The Interview, leaked e-mails from the Sony Pictures hack revealed that the studio didn't have much faith in the movie at all.
Sony's Peter Taylor called the movie "desperately unfunny", and executives wrestled with directors Rogen and Adam Goldberg over some of the film's more objectionable content, specifically requiring the money shot of Kim Jong-Un's (Randall Park) head exploding to be toned down for release.
The hack itself was rumoured – though never confirmed – to be the work of North Korean operatives protesting the movie's release, which snowballed into Sony eventually cancelling the film's theatrical release after the hackers threatened to attack cinemas showing the film.
It briefly seemed like The Interview would probably be dumped on home video a few months later and quietly forgotten about, but Sony ultimately caved to public demand and released the film on VOD on Christmas Eve 2014.
Though it opened to mixed reviews, the movie effortlessly recouped its $44 million budget through VOD and cable sales in less than a month, ensuring it was neither the embarrassment nor the money sink many suspected.
More important than anything, though, people got to see it and the terrorists didn't win.
5. Titanic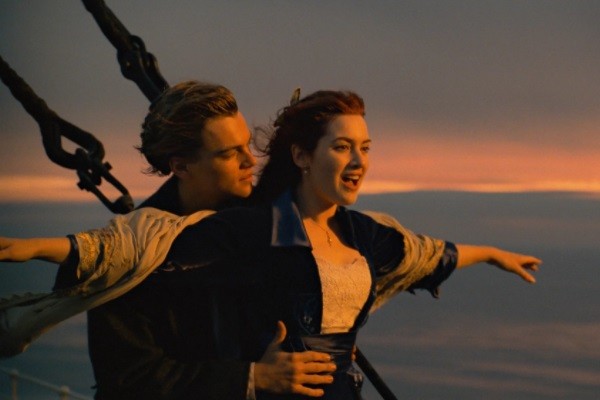 James Cameron has a firm reputation as one of Hollywood's most strong-headed, fiercest perfectionists, but back in 1997, there wasn't a ton of confidence that he'd be able to make liquid gold out of Titanic's roughshod production.
The issues, as heavily documented by the press at the time, were numerous: Kate Winslet was terrified of drowning in a tank of water during shooting, a disgruntled crew member laced the cast's soup with PCP and sent over 50 people to hospital, the shoot going three weeks over schedule caused great illness among the crew, countless people quit the shoot mid-production and Cameron ended up forfeiting his upfront director's fee when the budget began to soar (in exchange for back-end profit participation).
Fox also argued with Cameron about the three-plus-hour length of the movie, but he insisted he'd rather be fired than cut the film by up to an hour per their recommendations. As the movie's release approached, the general sentiment was rather grim, that Cameron would become Hollywood's latest victim of directorial hubris and deliver his own Heaven's Gate to audiences.
Cameron, however, ended up having the last laugh, with the movie opening to strong reviews, winning a record-tying 11 Oscars (including Best Picture and Best Director), and becoming the highest-grossing film of all time, a title it'd hold for over a decade (until Cameron one-upped himself with Avatar).
If Titanic taught people anything, it's that you never bet against James Cameron.
4. The Imaginarium Of Doctor Parnassus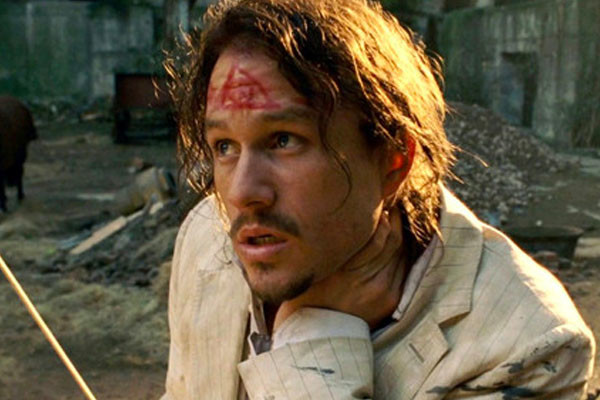 Things don't get much more awful than your lead actor dying mid-production, and that's exactly what happened to Heath Ledger while shooting Terry Gilliam's The Imaginarium of Doctor Parnassus.
Gilliam initially planned to shelve the project, but due to the movie's fantastical nature, decided that Ledger's character Tony could merely change appearances as he progressed through his journey.
As such, Johnny Depp, Colin Farrell and Jude Law quickly signed on to play Tony for various portions of the film, each ultimately giving their wages to Ledger's daughter Matilda, who was left out of the most recent version of Ledger's will.
Between Ledger's death, the death of producer William Vince two days after shooting wrapped and Gilliam almost being killed in a car accident, the production was routinely deemed "cursed" in the press, and few were expecting much more than a messy end product.
As it turned out, though, the movie was broadly acclaimed as another imaginative winner from Gilliam, with most critics expressing surprise with how creatively Ledger's absence was worked into the script. It even doubled its budget at the box office and was nominated for two Oscars (Best Art Direction and Best Costume Design).
Basically, everything went better than expected.
3. Solo: A Star Wars Story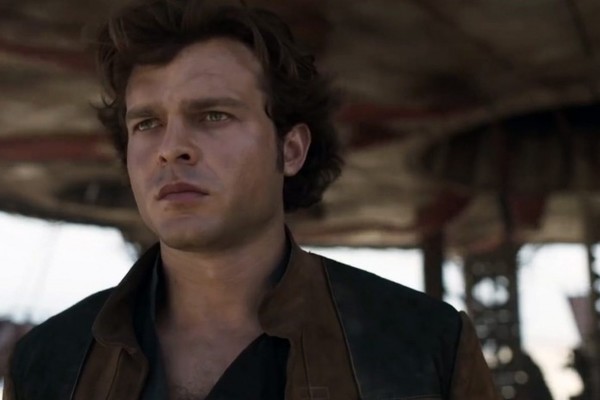 After the latest Star Wars spin-off movie had been shooting with Phil Lord and Chris Miller for around five months, it was announced that the pair had been fired from the production amid "creative differences", with Ron Howard being appointed to replace them.
It later emeged that producer Kathleen Kennedy had become weary of Lord and Miller's improv-heavy directing style, which caused the project to run behind schedule, with crew overtime costs causing the budget to soar. Co-writer Lawrence Kasdan was also unhappy that Lord and Miller allowed the cast to deviate from the exact written words of his script.
Kennedy made an executive decision to have Howard reshoot 70% of the movie in eight-and-a-half weeks with his more efficient style. While Howard got to work, the wave of negative PR reached a fever pitch.
In addition, it was revealed that original editor Chris Dickens had been dismissed, an acting coach was hired for Alden Ehrenreich mid-production amid fears he wasn't nailing the essence of Han Solo, and primary antagonist Dryden Vos was both recast and significantly reworked late in the day.
Lord and Miller ended up with an executive producer credit on the film, and as Solo's release approached, fans were worried that the end product would be a prequel-level trainwreck.
While Solo is by no means a great film, it ultimately turned out far better than most surely anticipated, scoring broadly positive reviews for Ehrenreich's surprisingly solid performance and Howard's veteran filmmaking chops in particular.
Though it disappointed at the box office, especially with reshoots bloating the budget out to $250 million, it'll end up profitable once it hits home video.
It shouldn't be a major mark of pride all things considered for Lucasfilm, but given the clear potential for Solo to veer spectacularly off the rails, all involved did a fine job righting the ship.
2. Where The Wild Things Are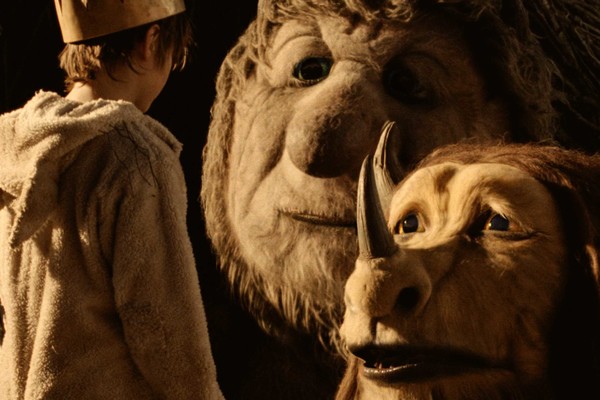 Any studio that willingly gave Spike Jonze $100 million to adapt a Maurice Sendak children's book really should've known what they were getting into.
Shooting for Where the Wild Things Are began in April 2006, more than three-and-a-half years before it finally hit cinemas, and the production didn't go smoothly at all. One of the main issues was the suits for the wild things: they were cumbersome for the actors to wear, and young lead Max Records struggled to act opposite their blank faces (which would be digitally added in post-production).
In addition, Michelle Williams was dismissed after a few days of shooting as her voice was deemed not to match the character she was playing.
Furthermore, with leaked test footage being dismissed as "creepy" online, Warner Bros. opted to delay the movie by a year to give Jonze more time to work on the effects of the wild things.
With the budget soaring at this point, Warner Bros. decided to intentionally misrepresent the film in its marketing campaign, selling it as a joyous, family-friendly affair when it was actually a far more somber offering.
This no doubt contributed to iffy word-of-mouth from despondent family crowds and the film underwhelming at the box office, despite the fact it scored solid reviews and endures as a cult favourite today.
Given its painstaking journey to the screen, it's easy to see why so many were down on the movie prior to release, but it actually turned out to be well worth all that effort.
1. Avatar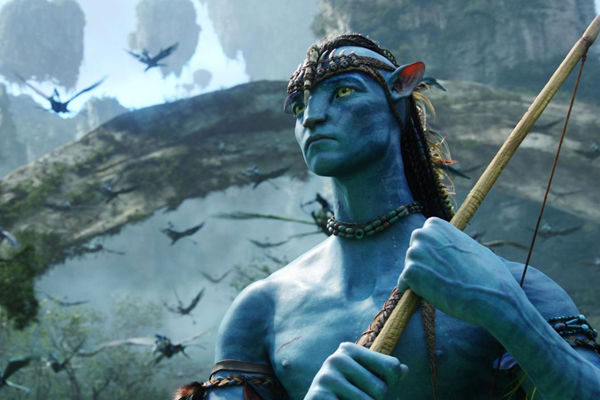 Though Titanic should've taught people to never doubt James Cameron, that didn't stop his epic 2009 tentpole Avatar facing off against a torrent of online negativity in the months leading up to its release.
With the infamy of Cameron's tough time on Titanic, the $237 million budget and technical ambition of Avatar, as well as the fact the first trailer didn't release until less than four months before it hit screens, there was a general sentiment that Big Jim had finally bitten off more than he could chew.
Polarising responses to the first trailer largely evoked an "Is that it?" vibe, and as the film's premiere approached, many weren't convinced Cameron could deliver on the promises of a game-changing 3D spectacle, or that casual audiences would care about "blue cat people."
Cameron, again, proved his doubters hilariously wrong, with Avatar scoring strong acclaim, earning nine Oscar nominations (including Best Picture and Best Director) and grossing more than $2.7 billion worldwide. Almost a decade later, it's still the highest-grossing film of all time with no clear rival in sight.
Though there's already an air of skepticism surrounding Cameron's plan to release four more Avatar sequels over the next seven years – with a rumoured combined budget of a billion dollars, no less – we can probably give him the benefit of the doubt at this stage, no?